Water Treatment System
Quartz Sand Filter, Media Filtration System for Water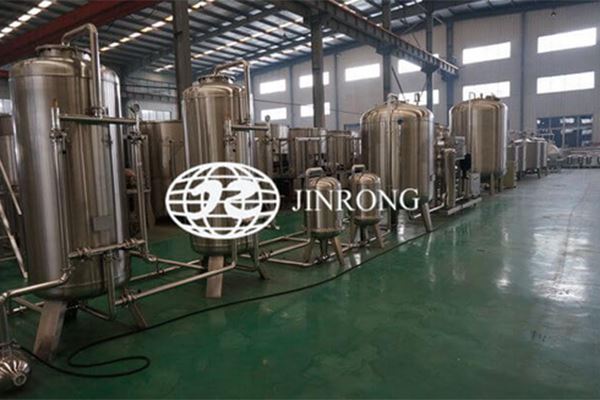 Water Treatment System
Quartz Sand Filter, Media Filtration System for Water
This filtration system is a kind of water treatment equipment using quartz sand as a filter medium. The media filtration system removes heavy metals (e.g. iron, lead, zinc, manganese, chromium) and compounds (e.g. hydride, sulfide, residual chlorine) that impact water color, taste and odor. This water treatment system is made of 304 or 316 stainless steel, which is characterized by high durability and excellent resistance to corrosion and rust.
Applications
The quartz sand filtration system is widely used in the filtration applications for drinking water, beer, beverage, food, oil, pharmaceutical, and more industries.
As an experienced manufacturer of liquid filling machines, Jinrong provides not only a wide variety of beverage filling equipment but also custom solutions adapted to your liquid or beverage packaging. With everything from liquid fillers to bottle labeling and packaging machines, we are able to provide complete liquid filling lines for almost any liquid packaging application, such as mineral water bottling line, soft drink canning line and fruit juice filling line. A complete beverage filling line consists of much more than just liquid filling machine or capping machine, Jinrong can help you fill the gap by offering technical support and after sales service. Please contact our experts to learn more about our liquid and beverage filling solutions.